I just got back from the desert and decided I needed something fun to blog about, because tomorrow it will be back to thinking and sharing ideas about what I need to do for school this year! I had a lot of time to read on the planes (yes PLANES...from NV to CA to TX to FL) yesterday...a lot of time to reflect too...oh boy I really will need YOUR help over the next few blogs to sort some things out, I hope you will be up for it and have better ideas than me...but now off to the Fun.... I linked up with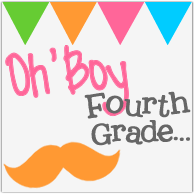 and made my 1st Currently.....
I love how other bloggers are so creative...I'll get there ONE DAY!!!!
Okay. so now for some vacation pictures....My dad lives in Las Vegas, so I like to g once or twice a year. No I don't gamble, I can't imagine just throwing my money away, but what we usually do is visit Nation Parks and get educated!
We went to Zion in Utah...possibly one of my favorites, I love Grand Canyon in Arizona better, we went there last Christmas. My son is a first timer at all these parks. I've been going since I was 10!
This is me and my Dad! We are at the Temple of Sinawava..the gateway to the Narrows..which is a hike through the Virgin river.
We also stopped at the Court of the Patriarchs and took this quick picture of Abraham, Issac and Jacob Peaks.
Once we got back to Las Vegas I had some fun times with my boy, the only time he has ever been on the Strip was the day I took him to the top of the Stratosphere Tower......
We rode BIG SHOT and INSANITY....I am a bit of an adrenaline junkie and I am trying to get him to like it too!
Then at the tail end of my vacation my sweet pilot flew into town and we got the relax at the Mandalay Bay
Do we look as tired as we were???
As usual, we did the whole tourist sightseeing thing! I made him drag me to these places just for the pictures!
We didn't go in..there was a line....
I wanted to eat here, just to see who won (it's in my DVR so don't tell me!!!) but $60 for an 8oz. steak...ummmm I'll pass....
We did stop in and see the DaVinci exhibit...it was mediocre....however it was inside and AC was cranked up...ah 106 in the shade outside!
All in all we had a great time....I am tired from the non stop fun BUT realize I only have a week left to get my plan of action into place before I start school again...I have to get started...see you tomorrow!!!
~ Natalie