I love doing Girls On The Run....
In fact all the running around since January made me sign up for a 5K...
I actually ran the 1st mile pretty fast....then got a little tired running around the walkers, the characters, and the lines of people getting autographs from the characters...(yes they had lines of runners getting pictures with the Big Bad Wolf, Jack Sparrow and Brear Fox all the while we ran past them in the mud!) Did I mention that little kids were 'running'. I even heard one Dad say "If you don't keep pace, and quit, we won't be going to the parks today!" Yikes...why didn't they do the Family Fun Run???
YEAH!!! I finished...I even got a medal...okay EVERYONE got a medal...but I was just coming off a Z-Pack...does that get me some love?
I said I was listening to the Big Bang Theory..I was and then guess who shows up 5 minutes after? My Sweet Boy and his......

He's just learning, but I have to admit...he's pretty dern good!
One of my ALL TIME favorite authors is Chris Van Allsberg....I love this book it is sooo a FALL favorite in our room!!!!
So that is what is currently going on in my life...if you have a good book series that I should start reading, let me know...I really need to find an interesting series to get into and not be able to put down!!!
Thanks to Farley over at.....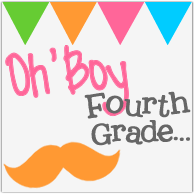 This is my FAVORITE Bloggy thing I do!
.........go ahead and sign up on her linky....but remember...
Farley says
"the rule of 3...
you need to please comment on the 2 links ahead of your link and then come back and comment on the link after your link...
this is a way to spread the love and visit new blogs and well it is just my RULE... and not to mention nice (and my RULE)
and it hurts feelings when you don't give the love (aka you don't follow the rule)... really it does I get the emails that say they didn't get the love :) so RULE of 3 PLEASE "