I owe a big thank you to Storie over at
Stories By Storie
. She nominated my blog for an award:
First I have to thank and apologize to Storie, when she first gave me this award I was like "Awe , how sweet" THE END....well I'm a little more seasoned now and my Blogging Manners have improved, I also need to do the same groveling for my new friend Sandy too!
From Storie's blog, I learned that the German word "Liebster" translates to English as "beloved" or "favorite". This award is given to new, up-and-coming bloggers. There are a few rules: (yes I didn't follow the rules the first time around ...<gulp>)
1. Link back to the person who gave the award to you.
2. Post the award to your blog.
3. Give the award to at least 5 bloggers with less than 200 followers.
4. Leave a comment on the 5 blogs to let them know they have been nominated for the award.
Please stop by and visit Stories' blog
I also need to nominate my 5 blogs too.....so in no particular order here are my picks for the
"Liebster" award.....
1.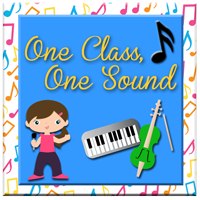 2.
3.
4.
5.
Now off to apologize to Sandy over at
Second Grade Spots and Dots
she gave me this nice award....
At the time I didn't know you HAD to pass it on! So sorry.....
Any way, thank you so much for checking out my blog and following me!
So here are the rules for this award which make it so much fun to win! I just love this way of sharing and discovering new blogs! =)
1. Follow the person who gave you the award
2. Link back to the person that gave you the award
3. Pass the award on to 15( I am only doing 5 here instead of 15, just because that is a lot of blog stalking to to do!) new bloggers.
The blogs I've chosen are ,in no particular order....
and Last but not least another BEE themed Classroom.....
Thank you so much to Storie and Sandy, and I'm sorry it took me a month to figure it out! Again I am breaking the rule of only one post per day...but I leave Friday and wont be blogging for a week at least!
~Natalie